Construction Zone Information System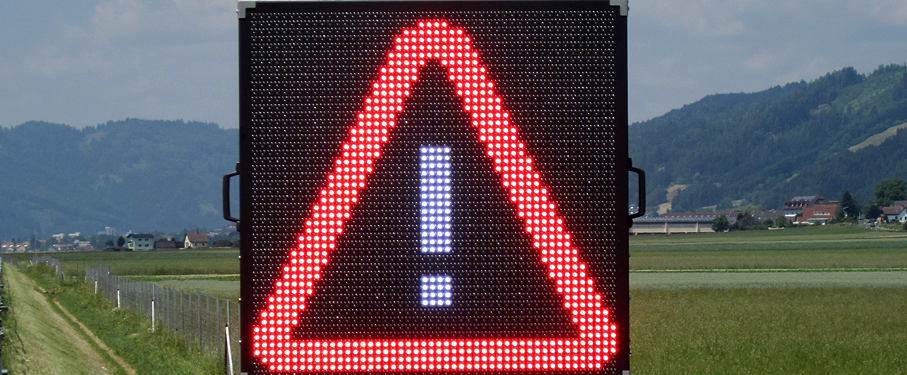 The automatic capture of construction sites for traffic management systems is often a big problem, because the temporal beginning and end of a construction sites as well as the setup and dismantling of the guiding devices are documented manually. These manual entries in the construction site diary are often defective and the information´s are not transferred on time to the traffic management system. This leads to misinformation and to the reduction of the credibility.
That's why EBE Solutions GmbH has developed the innovative construction site sign 4.0 in corporation with Heimbuchner Consulting GmbH. This innovative construction site sign operates as an ON/OFF switcher for a construction site and transmits the activation state to a traffic management system in real-time. The installation causes no additional work for the staff and fits perfect in the operational process.
The construction site sign – consisting of the sign and the socket – is switched on by inserting the sign into the socket. This (activation) information together with the GPS coordinates as well as the time stamp are transferred via UMTS to the data bank of the traffic management system, where the information´s synchronized, stored and displayed on a digital map.
If the operations are finished and the construction site signs are dismantled, the information´s are transmitted automatically to the traffic management system without any overhead.
Summary
+ Automatic capture of the temporal beginning and end of construction sites
+ Setup and dismantling fits perfect in the operational process
+ Automatic forwarding of information´s to the traffic management system
+ Off-grid power supply
References
+ City administration of Vienna